Galvanising efforts for sustainable waste management and resource efficient society
Background
The world has achieved remarkable economic growth in the last several decades, generating significant wealth and prosperity for millions of people. However, this rapid urbanization and economic growth has also resulted in critical environmental and human health problems: rising consumption among urban populations is leading to a dramatic increase in the production of waste materials, contributing to rising costs, social disruption and environmental degradation. Currently, managing waste is one of the main challenges in the developing countries and the amount of municipal solid waste generation will nearly double worldwide by 2025. About one to two thirds of municipal solid waste generated in low and middle-income countries are not properly collected and the heap of uncollected waste are dumped or burned on the streets and vacant lands. Further, the collected waste is transported and dumped to designated sites in a more or less uncontrolled manner. Such landfills are the third largest source of anthropogenic methane (CH4) emissions, accounting for approximately 11% of estimated global methane emissions. The municipal solid waste is also a significant source of black carbon through open burning of waste its transport by outdated and polluting vehicles.
At global stage, the international community saw the conclusion of two key international agreements in 2015 to address the common challenges of the people: Paris Agreement and Sustainable Development Goals (SDGs). Building a low-carbon, resource-efficient, and sustainable society is, today, an imperative that requires our collective actions in each country, city and community.
Through shifting from waste management to resource management – that is, from end-of-pipe solutions to more holistic integrated approach, the resource/waste sector has a major role to play in advancing such transition to a low-carbon/resource-efficient society, and in addressing both climate and resource concerns. In this regard, there is a growing needs among developing economies and economies in transition for policies, financing, technology, infrastructure and capacity development for establishing a sustainable society.
Establishment of CCET
In its most recent decision 27/12 on Chemicals and Waste, the United Nations Environment Programme's Governing Council requested to continue to facilitate cooperation and coordination across international efforts focusing on waste prevention, minimization and management. In addition, the United Nations Environment Programme's Governing Council decisions of 25/8 and 26/3 calling on to support national implementation of integrated waste management and to the Rio +20 call for the development of comprehensive national and local waste management strategies, policies, laws and regulations (paragraph 218 of the outcome document "The Future we Want").
In this context, the Institute for Global Environmental Strategies (IGES), together with the United Nations Environment Programme have launched a joint partnership initiative – the IGES Centre Collaborating with UNEP on Environmental Technologies (CCET) – on the side-lines of the twentieth session of the Conference of the Parties to the United Nations' Framework Convention on Climate Change (UNFCCC-COP 20) held in Lima, Peru, in December 2014, in order to assist countries, regions and cities in developing waste management system that can minimize negative health and environmental impacts and in enabling the transition to resource-efficient sustainable societies.
To this end, CCET delivers various projects to enhance waste management capacity in partner countries and cities, especially within rapidly growing nations, through dissemination/mainstreaming of the climate-conscious waste management, holistic waste management, and the 3R policy; development of knowledge products; and delivering capacity development program.
Collaboration with International Environmental Technology Centre (IETC)
CCET was founded with the aim of also enhancing collaboration between IGES and the United Nations Environment Programme International Environmental Technology Centre (UNEP IETC). Accordingly, CCET works in collaboration with IETC in support of its work and expanding its reach and delivery in global society, including carrying out the organization's mandate in promoting the application of environmentally sound technologies and improving waste management in developing countries and countries in transition.
In this regard, CCET currently provides expertise to support the development of national, regional and city waste management strategies and action plans with pilot demonstrations that can be replicated and up-scaled, develops knowledge products for assisting decision-makings and implementation of waste management services, and engages professional communities and wider public for enhancing network and outreach.
Our Partners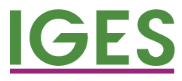 Institute for Global Environmental Strategies
(IGES)
https://www.iges.or.jp/en
IGES is a research institute based in Hayama, Japan which conducts practical, innovative, and strategic policy research towards realization of sustainable development in the Asia-Pacific and the globe. Founded in 1998, IGES actively engages in the field of sustainable consumption and production, including waste management, with a demonstrated history of advancing strategic research and cooperation on reduce, reuse, and recycle (3R) policies in the region.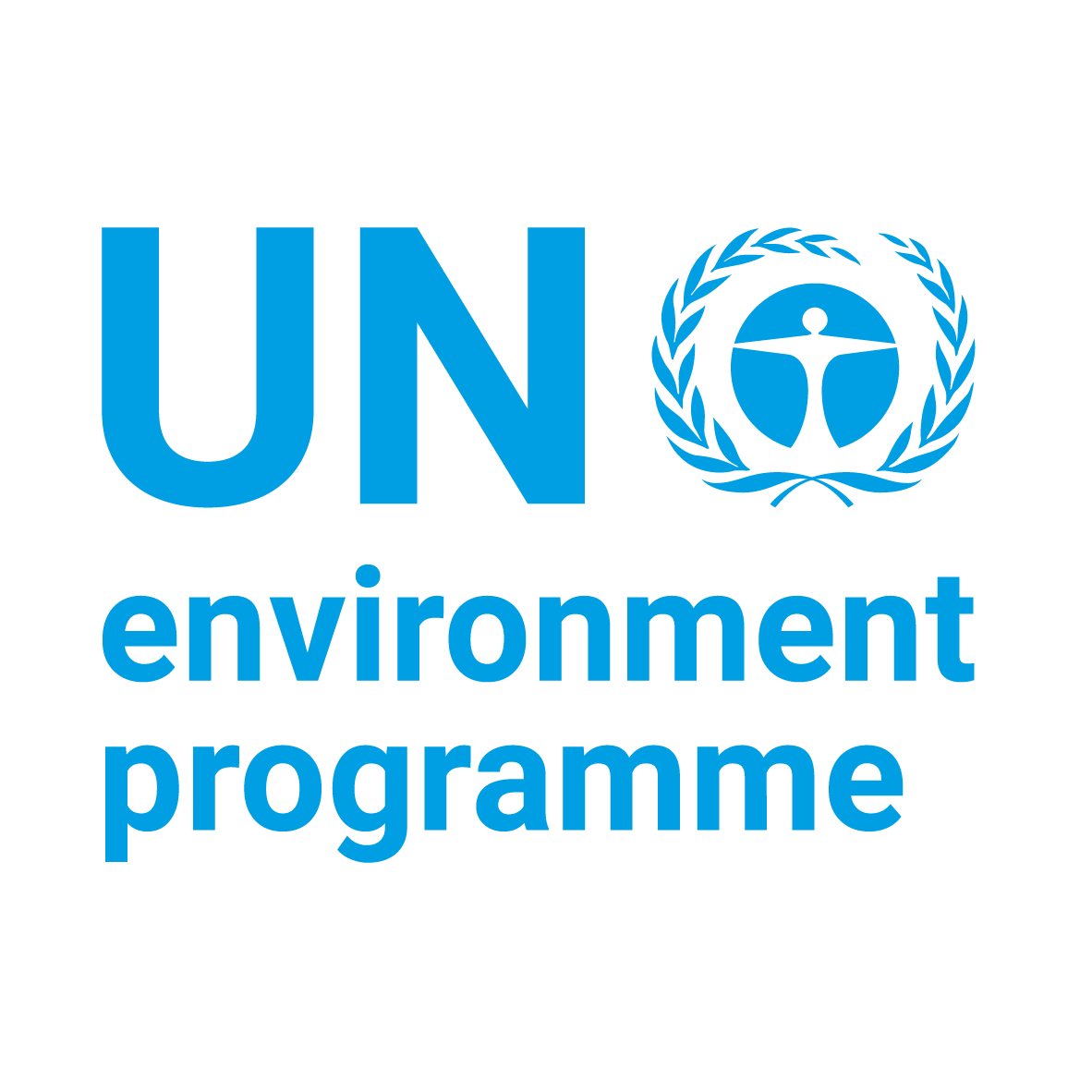 UN Environment
(United Nations Environment Programme)
https://www.unenvironment.org/
The United Nations Environment Programme (UNEP) is the leading global environmental authority that sets the global environmental agenda, promotes the coherent implementation of the environmental dimension of sustainable development within the United Nations system and serves as an authoritative advocate for the global environment.
UN Environment work encompasses: Assessing global, regional and national environmental conditions and trends
Developing international and national environmental instruments
Strengthening institutions for the wise management of the environment
Mission"To provide leadership and encourage partnership in caring for the environment by inspiring, informing, and enabling nations and peoples to improve their quality of life without compromising that of future generations."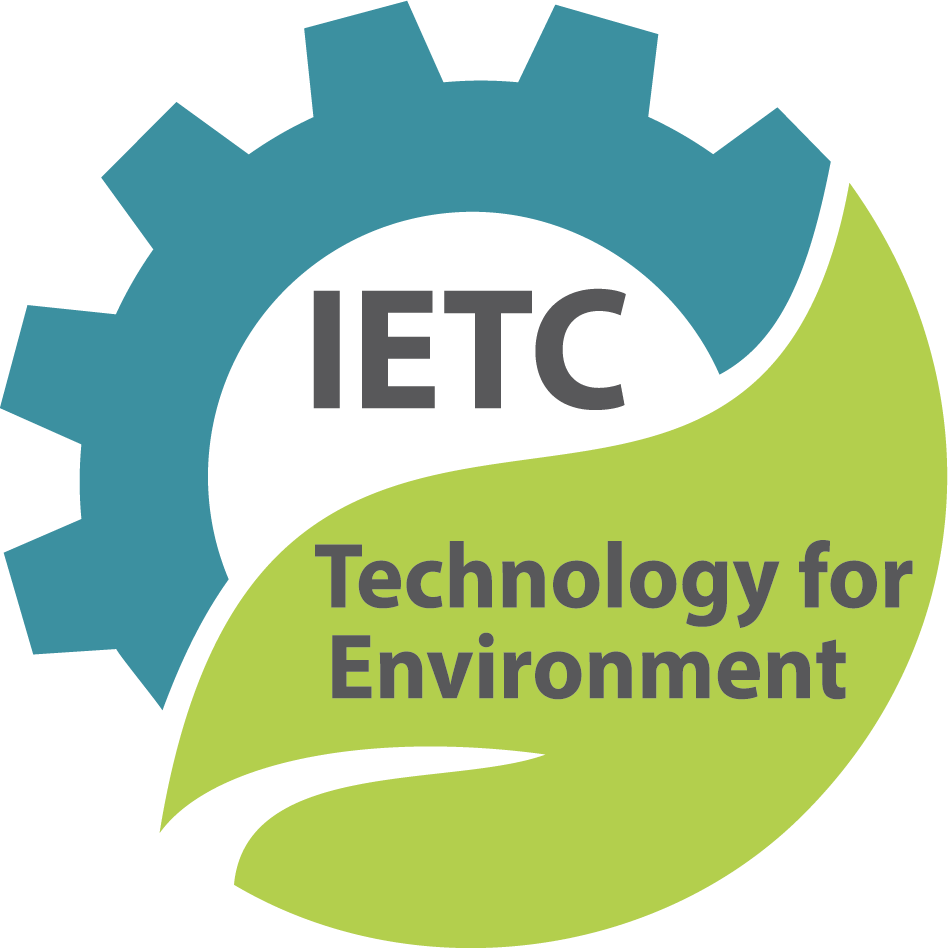 UN Environment International Environmental Technology Centre
(UN Environment-IETC)
https://www.unenvironment.org/ietc/
The International Environmental Technology Centre assists countries to identify and implement technological solutions to environmental challenges.
UN Environment's International Environmental Technology Centre promotes the application of environmentally sound technologies. In order to realize this vision, we provide technical and advisory support to national and local governments to enhance their use of environmentally sound strategies and approaches. We also implement in-country demonstration projects using innovative methods and technologies to reduce the impact of climate change, increase resilience, create jobs and improve human well-being. We work with universities to develop graduate level academic curricula through tailor-made training courses and learning opportunities around the world as well as organizing public outreach activities, expert groups and policy dialogues.
Mission"To serve as a global centre of excellence on environmentally sound technologies with a focus on waste management."
Steering Committee
All managerial decisions on CCET activities are directed through CCET's joint Steering Committee, an interagency body comprised of government officials, waste management experts and development professionals, which meets twice a year to evaluate progress and recommend technical and operational actions in line with a programme of continuous improvement.
Current CCET Steering Committee members
Yoshihiro MIZUTANI 

Director for International Cooperation for Transition to Decarbonization and Sustainable Infrastructure, Global Environmental  Bureau,
Ministry of Environment, Japan 

Mark RADKA

Acting Director, Economy Division, United Nations Environment Programme

Yasuo TAKAHASHI

Executive Director
Institute for Global Environmental Strategies (IGES)

Agamuthu PARIATAMBY

Professor, Jeffrey Sachs Center on Sustainable Development, Sunway University 

Prasad MODAK

Executive President
Environmental Management Centre LLP
Staff
CCET draws on the knowledge and expertise of a number of affiliated staff to advance its delivery of projects and initiatives
Dr. Premakumara Jagath
DICKELLA GAMARALALAGE  

Director 

Dr. Premakumara is a development planner, specialising in environmental planning and sustainable urban development. He obtained his PhD degree on Management Development from the Nihon Fukushi University. After serving as a postdoctoral fellow at the Meijo Asian Center, Meijo University, he started working for IGES, Kitakyushu Urban Centre in Japan. At the Kitakyushu Urban Centre, he focused on participatory planning and community-based development in establishing sustainable cities. Currently, he works as a Director of the IGES Centre Collaborating with UNEP on Environmental Technologies (CCET) and provides technical support for developing countries in improving their waste management in more integrated manner to contribute in achieving pollution free, resource efficient and sustainable societies in Asia and the Pacific.

Ms. Miho Hayashi

Programme Manager

Ms. Miho Hayashi is specialized in community development in the field of environment. After fifteen years' experience in developing countries at national, local, and community levels in Asia and Caribbean regions, she joined in IGES in January 2020 as a programme manager at CCET. She obtained her master degree in Sustainable Development from School for International Training, USA. She has worked at various sectors ranging from consulting firm, UNDP, JICA, and international NGOs. Recently, she established her own water purification and distribution company in Haiti where access to safe drinking water is extremely limited. In addition, she has been strongly involved in the community-based reforestation activity through introduction of micro credit scheme and support of market expansion. She is bringing this wide experience and knowledge into the field of waste management in Asia that CCET is currently working on.

Ms. Takako ONO

Senior Programme Coordinator
Dr. Amila ABEYNAYAKA

Researcher

Dr. Abeynayaka (Amila) is a marine plastic litter and life cycle assessment (LCA) researcher. Amila joined IGES in 2021. Prior to joining IGES, he worked as a research engineer at Pirika Association, Japan, where he gained experience in assessing microplastic pollution in Japan and Asian developing countries. He serves as a steering committee member of the Joint SETAC (North America) - ACLCA LCA Interest Group. His main working areas are land-based marine plastic litter assessment, microplastics in water environments, and life cycle assessment of plastics and plastic-related products. Currently, he works as a Policy Researcher and provides support for regional, national, and local level governing bodies to achieve sustainable consumption and production focusing on SDGs (especially including SDGs 12, 14, and 11.6).

Ms. Miwa TATSUNO

Project Coordinator

Ms. Tatsuno joined IGES in May 2019 as a project coordinator at CCET. She obtained her Master's degree in international environmental policy from Middlebury Institute of International Studies at Monterey. Before joining IGES, she worked for a consulting firm and a testing/verification company, and has supported manufacturing companies and suppliers to ensure that they strategically manage hazardous chemicals in products and produce less toxic and more environmentally sound products by complying with environmental regulations. She is currently responsible for coordinating waste management project in Indonesia.

Ms. Miki INOUE

Programme Coordinator